Workers Compensation
Proudly Serving California Workers Injured On The Job
Workers' Compensation Attorneys & Workplace Injury Claims
Workers' Comp Lawyer Serving all of Southern California
It is an unfortunate fact of life that people get injured at work. Some injuries, like a crash of a delivery truck or a slip in the bathroom at work, happen quickly and unexpectedly. Other injuries take years to develop from the continuous strain of carrying heavy loads or other strenuous activities.
Whatever the case may be, if you've been hurt on the job or suffer a disease because of your work exposure over time, workers compensation provides a system of benefits to help you get back on track.
After suffering a workplace injury, you need to know your rights. Contact the experienced workers' compensation attorneys at the Tous Law today online or at 714-377-1068 to discuss your case for free. We proudly serve clients throughout Southern California.
Fighting for Working Californians
On this page we discuss:
What Is Worker's Compensation?

Most Common Work Related Injuries

Occupational Diseases

Work Related Car Accidents

Can I Sue My Employer?

Why Contact an Attorney after a Workplace Accident?

Filing Workers Comp Claims

Changing Doctors

Denial of Workers' Compensation Claims

Schedule Your Complimentary Consultation
What Is Worker's Compensation?
Workers' compensation is a no-fault insurance system mandated by the State of California. It covers compensation, benefits and treatment for workers who are injured, become ill or die while on the job. Because it is a no-fault system, workers' compensation does not require the determination of fault in an accident. Your employer can't deny your benefits even if the injury is your fault.
However, there are extenuating circumstances to no-fault coverage. For example, benefits will likely be potentially denied if it is proven that you intentionally injured yourself or if you were found to be intoxicated at the time of injury benefits can be denied in certain circumstances.
Most Common Causes of Work Related Injuries
Some of the most common causes of work related injuries covered under workers' compensation include:       
Overexertion

Fall on the same level

Fall to lower level

Struck by object or equipment

Other exertions or bodily reactions

Highway accidents

Slip and Trip without Falling

Caught in/compressed by equipment or objects

Struck against object or equipment

Repetitive motion injuries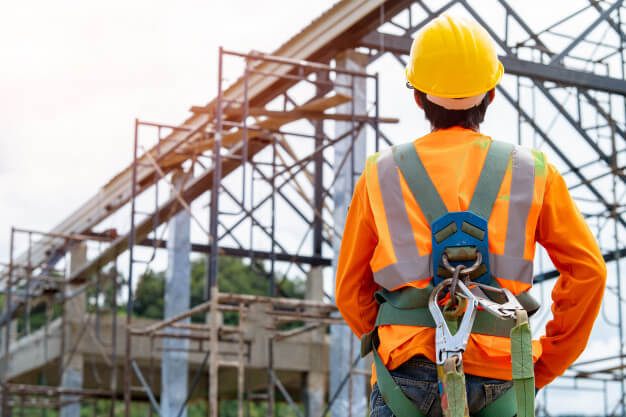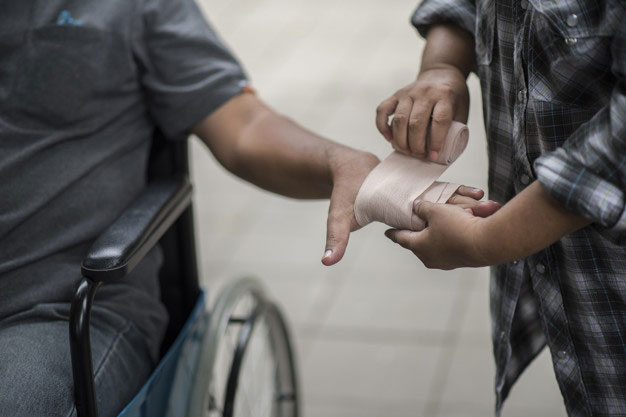 Occupational Diseases
An occupational illness can be something that develops over a long period of time or instantly after a particular incident. Regardless of how quickly it develops, to be considered an occupational disease it must be directly caused by the work you are doing or the conditions you're doing it in. That means pre-existing conditions, ailments, or illnesses do not qualify, even if they are further exacerbated by the work or work environment.
Some of the most common occupational diseases include:
Tennis elbow/golfer's elbow

Hearing loss

Asthma

Carpal tunnel

Computer vision syndrome

Lead poisoning

Sun poisoning

Lung diseases (black lung, cancer, byssinosis, etc.)

Skin diseases (eczema, skin cancer, etc.)

Reproductive disorders (caused by exposure to toxic substances)
Remember that your employer and their insurance company will do whatever they can to assert that your condition was not caused by your work and that, as a result, they are not liable for your condition. The severity of occupational diseases ranges from mild to life-threatening, making it crucial to file a claim as quickly as possible. Contact Tous Law today to learn more about your rights and options in these situations. Your initial, no-obligation consultation is completely free of charge.
Work-Related Car Accidents
Work related accidents aren't relegated to the job site or office. Many people are injured every day driving cars as a part of their job. If you've been hurt in a car accident related to work, you may be entitled to worker's compensation. In addition to work comp benefits, you may be entitled to other damages depending on the nature of your accident. You need an experienced lawyer to determine what damages you are entitled to.
Call the experienced workers' comp lawyers at the Tous Law today if you've been involved in a work-related car accident. Typically, you will be eligible for worker's compensation even if the accident was your fault. Our lawyers have experience covering drivers performing a wide array of functions including:
Taxi drivers

UPS/FedEx/USPS drivers

Couriers

Commercial truck drivers

Bicycle couriers
There are some circumstances where you will not be eligible for worker's compensation in the event of a work related car accident. These circumstances include:
Driving under the influence

Injuring yourself while engaging in horseplay with another employee

When you were performing a non-work related function in your vehicle

Intentionally injuring another person or yourself
You may also have to fight with the insurance company over what compensation you deserve. The insurance company may try and push you back into work before you are ready. In the event of a dispute with the insurance company after a work related car accident, we will consult our own medical experts to ensure you return to work only when necessary and that you get the compensation you deserve.
Work related car accidents happen all the time but no two accidents are the same. That is why you need an experienced car accident lawyer working for you to make sure you receive the proper compensation for your injuries.
Can I Sue My Employer?
Yes you can. If your employer is denying you workers compensation benefits you may sue them. You can also sue negligent third parties.
For example, if you work in a mine and you were injured in a drilling accident you cannot sue your employer for putting you in a dangerous situation but you can sue them for workers comp benefits. But if a third party operated the drill and they didn't take enough care in drilling safely you can sue that third party for damages for your injuries.
Third-party liability is common in construction accidents and often involve multiple contractors working together. If a negligent third party caused your accident, you may be entitled to damages and workers compensation benefits.
Our experienced worker's compensation lawyers understand the relationship between all of the contractors and determine which parties were negligent and which contractors you can receive compensation from.
Why Contact an Attorney after a Workplace Accident?
Most workplaces are very safe places. But sometimes, accidents happen on the job and the damage can last a lifetime. Following a workplace injury, you may find yourself wondering where to turn. You need an experienced workplace injury lawyer to ensure you receive the justice you deserve. You might be entitled to more than just worker's compensation benefits.
Depending on the nature of your accident, you may be entitled to benefits beyond worker's compensation. Some factors that might allow you recover additional compensation include:
Egregious or willful misconduct by your employer

Whether your employer carries worker's compensation insurance

Injuries caused by defective products

Exposure to toxic substances

Injuries caused by a third party
All of the above circumstances can lead you recover additional compensation from your employer or a third party. Our workplace injury lawyers can deal with all of your various claims so you can focus on your physical and emotional recovery. In the event of a fatal workplace injury, our lawyers will make sure your family has the financial support to recover after a tragic accident.
No matter how big or small your injury is, our team of experienced lawyers is here to fight for your rights. We will make sure you have the resources you need to recover some quality of life after your workplace accident.
Filing Workers Comp Claims
The moments immediately following a workplace injury can confusing and hectic, but the actions you take during this time are important. If you've been hurt on the job, you should:
Seek emergency care, if necessary: If the injury is life threatening, get emergency care right away and start the processes described below as soon as possible. The same is true if your injury happens when you are outside of your normal workplace but still on the job.
Notify your supervisor: If your injury is less severe, report it to your supervisor and request medical treatment. If your employer has a designated health care provider, you will have to visit that provider for treatment. In fact, your employer has to give you the option of at least two health care providers to see.
Get medical treatment: If your employer doesn't have a list of approved health care providers, you can see a qualified care provider of your choice. If you're provided a list, you must use one of those primary physicians or else you could be responsible for the costs. If you're not happy with that doctor, you have 90 days in which to file to request a see a different provider.
Submit a report to your employer: Be sure to write up a report about the injury or illness and submit it to your supervisor or HR department within four days of the incident. Your employer may have a form for you to use. Your report should include details on how, when, and where the accident occurred and specifics about the injury and symptoms. Keep a copy.
File a workers' comp claim: Next you should file a workers' comp claim with the California Division of Workers' Compensation (DOWC). Your employer or the insurer may tell you that you don't need to file—that everything is taken care of when the employer reports the incident. It's best that you file to help ensure that your coverage will extend as long as necessary. If not, your benefits may expire after two years even if you're still receiving care.
If you develop a work-related condition, like carpal tunnel syndrome, the process is the same. Even though it's not possible to pinpoint an exact injury date, be sure to note the time frame that likely caused the condition.
Contact the Tous Law Firm: As with most cases involving insurance companies, you may have to fight to get what you deserve. You might not be advised of all your rights and benefits, and you must meet deadlines and supply certain information. Contacting our workers' compensation attorneys can be a smart decision so you have legal clout on as you recover from a workplace injury.
Changing Doctors
One of the most important aspects of a workplace injury is the doctor your employer assigns to you. You must see the doctor assigned to you by your employer to be eligible for worker's compensation benefits.
But how do you know your employer's doctor has your recovery as their number one priority? Your employer's doctor may be biased towards your employer and not provide you the care you need to make a proper recovery. Luckily, there are ways to combat this issue through the worker's compensation system.
If you suspect your employer's doctor is not providing you the proper care you need, you may be able to switch doctors. Recent changes in the worker's compensation system make it possible for you to switch doctors under certain circumstances.
Our experienced workplace injury attorneys will be able to determine whether or not you have the right to change doctors if you are unhappy with the medical care you have received from your employer's doctor. Our priority is for you to get better and get back to work so you can provide for your family.
Denial of Workers' Compensation Claims
Even though you've gone through all the steps to report a workplace injury and file a workers' compensation claim, that claim may be denied by the insurance company. Remember, it's the insurance company reviewing and deciding on these cases, not the State of California. A denial might be a delaying tactic. Sometimes, portions of the claim may be denied—allowing for medical coverage but not loss of income.
Initially, it can't hurt to check with the insurance company to see if the denial was issued just on the basis of incomplete information. More often than not, though, the reasons for denial or partial payment are more significant, such as:
No medical proof or support for the claimed injury

Incorrect classification of an injury

Medical diagnosis was not from an authorized healthcare provider

Information was not submitted on time by the injured party

Employee had a pre-existing health condition

Injury is not work-related

Injury is minor
In the appeals process, the burden is on the victim to introduce new information that disproves these accusations. This new information must be presented in the right way and in the right settings. While you're not required to have a lawyer represent you at the various stages of the hearing and review process described below, very few have the knowledge and experience to successfully represent themselves in these bureaucratic settings, places that insurance company attorneys work in every day.
The good news is that if you have a legitimate workers' compensation claim, and follow all the right steps on your initial filing and later appeals, there is a good chance that the workers' comp system will serve you as it is intended. The Tous Law has extensive experience helping victims of workplace accidents who were wrongfully denied compensation to appeal their denial and receive the benefits they are entitled to.
Schedule Your Complimentary Consultation Today
If you've been hurt while on the job, you need an experienced, proven team in your corner. Contact the experienced workers' compensation attorneys at the Tous Law today online or at 714-377-1068 to discuss your case for free. We proudly serve clients throughout Southern California.

Contact Us
4952 Warner Ave, #255
Huntington Beach, California 92649
Office: 714-766-0264
Fax: 714-464-4470
Email: gbeilfuss@touslaw.com